Board of Directors
Taquan S. Stewart, Ed.D.
Taquan Stewart is entering into his 25th year as an educator. He obtained his undergraduate degree in Physics from the University of Delaware. From there he worked with the United States Army, as a civilian contractor, in the area of Interior Ballistics. After a short time in Interior Ballistics (and two groundbreaking ballistics reports later) Mr. Stewart turned his attention to teaching.
He began teaching secondary school science in the Christina School District in Delaware. He then brought his passion to Los Angeles, where he taught Physics and other academic subjects. While teaching Taquan earned his Master's in Education and Administrative Policy Studies, and his Doctorate in Educational Leadership. Dr. Stewart has served as a Field Supervisor and Adjunct Instructor for pre- and in-service science teachers. From 2007 through 2012 Dr. Stewart served as principal of Alain Leroy Locke 3 College Preparatory Academy. He currently serves as Faculty Advisor for the CalStateTEACH and Los Angeles Urban Teacher Residency (LAUTR) programs at California State University Los Angeles. In addition to this he serves as Program Director for Project Youth California– a non-profit organization designed to provide additional educational services to underserved youth of the Los Angeles Metropolitan area – sits on several boards, and consistently mentors youth. 
Dr. Stewart's interests lay in the disparity in achievement levels between African-American and Hispanic students and their White and Asian peers in science; urban education; culturally responsive pedagogy; the K-16 pipeline; and the relationship between schools and prisons. He recently contributed a chapter in the De La Torre, Montano, and Hughes edited volume Transforming Practices in Urban Education. In 2016 you can anticipate Dr. Stewart's Thoughts of a Ghetto Scatterbrain: Musings on My Life in Education.
---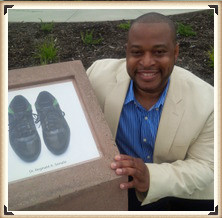 Reginald Sample, Ed.D.  
Dr. Reginald Sample is an educator who believes in giving back to the community. He has dedicated 18 years to education working as a teacher, Education Specialist, and administrator at both the district and school site levels.  He is the principal at Dorsey High School, and previously worked at Cimarron Avenue School and Henry Clay Junior High School, his elementary and junior high alma maters. He chose to work in the community that had a positive impact on his life educationally, mentally, socially, and spiritually. His late mother, a retired LAUSD teacher and community leader who became physically disabled, was his growing inspiration to teach, lead his community, and provide public service to others.  He has also worked collaboratively with the Division of Special Education to develop and implement district-wide training to assist paraeducators in proving services to students with learning disabilities throughout the district.
Dr. Reginald Sample and his shoes were selected for commemoration at the "Walk a Mile in My Shoes" site located at Jefferson/Rodeo.  During the June 26th unveiling ceremony, Dr. Sample, alumnus of the CSU/UCI Joint Ed.D. in Educational Administration and Leadership, was acknowledged as a "community member who goes that extra mile to help others."
---
Charles Curtis Flippen II, MD
Doctor Charles Flippen II is currently a Professor of Neurology at the Geffen School of Medicine at UCLA.  He is an Assistant Scoutmaster for the Boy Scouts of America, Western Los Angeles County Council Troop 223.  He sits on the Board of Directors of 100 Black Men of Los Angeles and on the Board of Directors of the American Academy of Neurology.  He is also a former trustee of the prestigious Carlthorp School.  Lastly, he was the former Chair of the Committee on Educational Activities for the Beta Psi Lambda Chapter of Alpha Phi Alpha Fraternity Inc.
---
George Bernard Brown
Bernard Brown, born on a farm in North Carolina, received his early education in Caswell County. He attended high school at Caswell High School in Yanceyville, N.C. and left after the eleventh grade to attend Morehouse College in Atlanta, GA.  He graduated from Morehouse College with a B.S. in Math/Chemistry (1967).  He pursued a MA in Math at UCLA and graduated from Pepperdine University with an MBA in Management (1980).
He worked in the aerospace industry with Hughes Aircraft and Northrop Aircraft for 22 years in financial data processing performing programming and designing financial systems.   He served as the Executive Director for the AAF Rose Bowl Aquatics Center for two years before serving as VP/President for an airline ground services company.  From there he managed and maintained his apartments for 10 years before buying MRO Systems Inc. and forming JALLOS Systems Incorporated in 2007.  He currently serves as President/CEO of JALLOS Systems Inc., a distributor of safety products and manufacturer of educational bean bags and wing socks.  He has served on many non-profit corporations.
Bernard joined Alpha Rho Chapter of Alpha Phi Alpha Fraternity, Inc. at Morehouse College in 1965. He has served in many local, regional and national offices. He has been instrumental in the founding of over 10 chapters in Alpha including chartering Iota Zeta Lambda chapter in Compton, CA in 1968.  He served as the 20th Western Vice President from 1987-91.  He has been active since initiation and currently chairs or serves on regional and national committees.  Iota Zeta Lambda named their scholarship "The G. Bernard Brown Scholarship" in his honor in 2003.
He is married to Jasmine Bowers-Brown, MD.  They have three girls, Shawn, Linda and Onyeka, one son, Onyima and two grandsons, Alexander and Lewis.  He attends the Congregational Church of Christian Fellowship where he serves as the Moderator having previously served as treasurer, chairperson of the Trustees Board and Stewardship Board.  He is a member of Sigma Pi Phi Fraternity, Inc. (Boule) (since 1984) and a member of the Hawthorne-LAX-Lennox Rotary Club (since 1980).  He is a life member of the NAACP, Alpha Phi Alpha Fraternity, Inc., and the Morehouse College Alumni Association. He is an avid sports fan with hobbies of photography and traveling.
---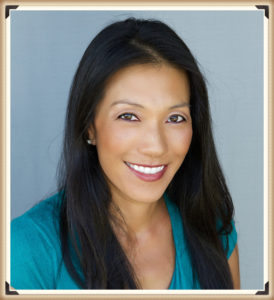 Christine "Tina" Fitch
  Tina Fitch is the Co-Founder & CEO of Hobnob, a venture-funded mobile startup. Previously, she founded and built as CEO a leading Software as a Service in the travel and loyalty space called Switchfly, which now generates over $2bn annually in bookings for clients that include the largest airlines, hotel chains, credit card and loyalty programs in the world. Tina has been a lead mentor for Blue Startups, a Top 20 national technology accelerator, since its inception, and her prior experience includes private equity and NGO economic strategy for organizations throughout Asia and Europe. She is a graduate of the University of California, Berkeley with a degree in Economics, and also studied comparative economics at Beijing University and Yonsei University in Seoul, South Korea.
---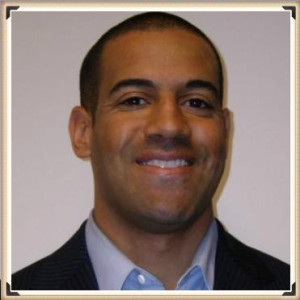 Chris Cowan, MBA
Chris Cowan has spent his career focused on institutional investment finance, driven by an interest in channeling capital to under-served neighborhoods and companies.  He is committed to urban redevelopment and expanding diversity of traditional funds.
He is currently a member of the Investments team with CIM Group, a fund manager based in Los Angeles focused on real estate and infrastructure private equity.  Prior to his current position, Chris was a Director with Avalon Bay Communities, Inc., a national real estate investment trust where he focused on land acquisitions and new development across Southern California.  Earlier in his career, Chris had roles with JP Morgan in both Los Angeles and San Francisco, and similar positions with several investment banking firms in New York.
Chris holds a bachelors in Economics from Stanford University, and an MBA from Harvard Business School.  He is an alum and mentor for both Sponsors for Educational Opportunity (SEO) and the Toigo Foundation Fellowship, both of which focus on diversity within Wall Street and the finance industry. Chris and his wife Monica reside in Los Angeles, where she is a primary care physician at Martin Luther King Jr. Outpatient Center.
---
Gabriel Lopez
Gabriel Lopez has been a business professional in the banking industry for over 22 years.  He began his career with Great Western bank as a part time teller and quickly gained much attention within Great Western Bank and Washington Mutual where he was promoted to reorganize and train all sales teams within the his region.  His involvement with each retail branch, increased both new accounts and the overall deposit base within their communities.
Mr. Lopez was recruited to Indy Mac Bank as a manager who not only piloted but helped develop the call center and online banking department.  He gained the visibility and recognition within the organization, and was promoted to Vice President, Branch Manager of the corporate branch for IndyMac Bank.  He proved that over a small period of time, his passion for banking and providing the highest quality of customer service is key for developing relationships with his loyal clients.
Today, Mr. Lopez is the Vice President, Branch Manager for Broadway Federal Bank, a community bank that holds a special place and great history within the Los Angeles area.  As a member of the Chamber of Commerce, Mr. Lopez has been involved in many social events and charities networking with profound professional's and community leaders.  By conducting financial literacy programs to the surrounding schools, Mr. Lopez is helping the young community of Los Angeles to manage their money at an early stage in life for a brighter future and better tomorrow.
In addition, he enjoys volunteering his time to many youth athletic groups coaching soccer for the El Monte adult league, baseball for Murphy Ranch Little League and a basketball coach for Kids In Sports held in Whittier, California.
Mr. Lopez who is known for providing high quality customer service, always goes above and beyond at every level of business in order to exceed the expectations for each of his clients by providing financial support and security.
---
Officers
De Shon Andrews
De Shon Andrews has utilized sports as a way to mentor youth since the age of 19.  He has been a constant presence with the City of Carson's Parks and Recreation Youth Sports Program and has coached travel basketball with the Carson Yellow Jackets and Downey Ball Hogs.
De Shon obtained his Bachelors of Arts (B.A.) in Sociology from California State University Long Beach.  His area of concentration while obtaining his B.A. was Deviance and Social Control.  He conducted research on the affect quality after school programs have on crime reduction.
De Shon is entering his 31th year in law enforcement, and currently holds the rank of Detective III for the Los Angeles Police Department (LAPD).  Early in his career,  De Shon recognized that an ounce of prevention held more value than a ton of incarceration.  Endearing himself to this ideology, De Shon became a D.A.R.E (drug awareness and resistance education) instructor, where he was instrumental in educating elementary, middle, and high school students in areas related to drug abuse, addiction and resistance.  At the conclusion of his tour in D.A.R.E, De Shon assumed a leadership role in the Jeopardy program at LAPD's South West Division.   There, it was De Shon's responsibility to develop a program aimed towards addressing the needs of at risk youth.  During this assignment, De Shon created R.W.D (read it, write it, define it), a program where Jeopardy students traversed the dictionary alphabetically, identified words they were unfamiliar with, defined the words, and grasped control of the words well enough to use them in  sentences.  He also contracted the services of martial arts instructors to teach the students the value of discipline.  Lastly, he coordinated field trips to reward students for doing well.
---
Charles Quincey Strange
C. Quincey Strange was born and raised in Southern California.  He received his bachelor degree in Economics from the University of California at Berkeley and has over 20+ years experience as a sales executive.  His professional interest focus on community advocacy and the development of youth programs.  He currently serves as the Treasurer for both Alpha Phi Alpha Fraternity Incorporated (Beta Psi Lambda Chapter) and Alpha Esquires Inc.  In addition, he serves on the board for the Sickle Cell Disease Foundation of California.  He currently resides in Santa Clarita, raising his 9 year old son.
---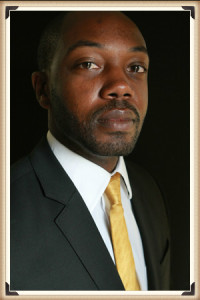 Craig Bailey, LEED AP BD+C
Craig Bailey is the Chief Investment Officer of Green Financial Solutions.  He is also the creator of Financial Seeds, a personal finance blog.  Mr. Bailey is a consulting project manager in the real estate development industry.  He has been part of some of the most high-profile retail projects in the nation, totaling over $500 million.  He holds a bachelors in Civil Engineering from Arizona State University, a masters from University of Southern California and a Cost Engineering certificate from Cal Tech.
Mr. Bailey is a licensed investment advisor and hosts free financial empowerment seminars, to help individuals take control of their finances.  He has authored the nationally-acclaimed book How To Invest Like Donald Trump With $100.  He has been named one of California's 30 Under 30.
Mr. Bailey is committed to building projects that improve local economies and educating communities on the benefits of investing.
---
Please Submit All Inquiries to:  alphaesquiresla@gmail.com